On June 17th, 2015, the Estérel Resort acquired a real Quebec treasure: Bistro à Champlain's wine collection, which contains more than 5 000 bottles, and committed to be carrying on the legacy of this iconic winery. Today, the new wine cellar has more than 8 000 bottles, including close to 1 800 names.
From the Pétrus 1953, to the 6 liters of Romanée Saint-Vivant, to the Domaine de la Romanée-Conti 1990, to the Château Margaux, Château Lafite Rothschild, Château Latour, and Château Haut-Brion, Estérel's prestigious cellar has rare and hidden treasures waiting to be savored by true wine lovers.
Every week, an amazing bottle!
The Cannon of the Week
Every Saturday, our sommeliers will open The Cannon of the Week, an exceptional bottle from Champlain Charest's wine collection, which you will be able to taste by the ounce during the following week!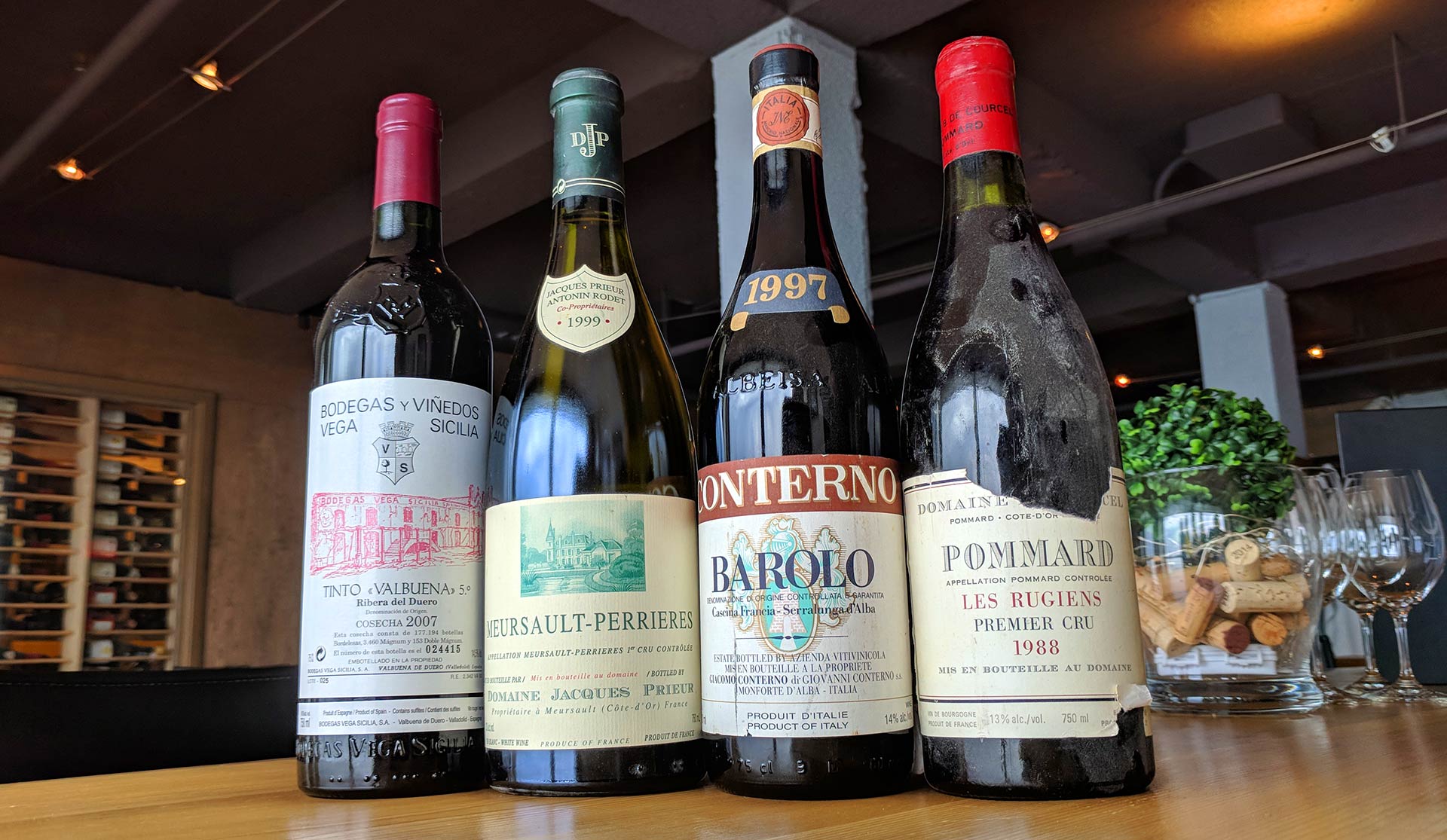 FOR THIS MONTH, OUR SOMMELIERS HAVE CHOSEN:
THE WEEK OF MAY 5, 2018
Vega-Sicilia, Valbuena 5˚, 2007
Ribera del Duero, Espagne
1 oz | 17$
THE WEEK OF MAY 12, 2018
Domaine Jacques Prieur, Meursault 1er cru, 1999
Perrières, France
1 oz | 17$
THE WEEK OF MAY 19, 2018
Giacomo Conterno Di Giovanni, Cascina Francia, 1997
Serralunga, Barolo, Italie
1 oz | 17$
THE WEEK OF MAY 26, 2018
Domaine de Courcel, Pommard 1er cru, 1988
Les Rugiens, France
1 oz | 17$
The Wine Collector
Champlain Charest
With a diploma in radiology, Champlain Charest had no idea that when his friend André Légaré initiated him to wine in the 1960's he would become the most famous wine collector in Quebec!
La Tâche, Richebourg, Romanée-Conti, Petrus, Barolo, Yquem: these are just a few of the various bottles preserved in the modern wine cellar. His wine cellar was so exceptional that from 1988, it was granted every year the Grand Award from the famous Wine Spectator magazine, a first in Canada.
In addition to keeping this wine cellar in Quebec, Estérel's team committed to following Champlain Charest's steps by maintaining tight links with the producers over the years and keep developing one of the most impressive wine cellar in Canada.
Visit the Wine Cellar
Discover our Treasures
Every day, Estérel Resort opens the doors of its prestigious wine cellar to the general public between 4:30 pm and 6:30 pm for a free visit of the place.
During your incursion, you can taste some of the Domaine Queylus wines at a cost of $ 17 per person *. Several wines are also available to taste and sommeliers are on hand to guide you in your choices.
* price before taxes and service
Every first Friday of the month
The Wine Events
Every first Friday of the month, we invite you to come to the Bistro à Champlain to discover great wines in the company of wine experts.
Our next wine events will be held on May 25 and June 1st
May 25 – $115
Martin's Lane Winery
With Shane Munn, winegrower
June 1st – $145
JACKSON FAMILY WINES
With Jennifer Huether, Master Sommelier
Book your place now by email
The sommeliers' favorites
Our wine cellar has several hidden treasures where our renowned sommeliers make great new finds every day. Every month, they will make you discover their favorites in the restaurants, as well as here and on our Facebook page.
May 2018
Kuentz, Crémant d'Alsace, Cuvée Prestige, Brut Rosé
Alessandro di Camporeale, Sicilia, Vigna di Mandranova, Grillo, 2016
Antoniolo, Coste della Sesia, Juvenia, 2015
Joseph Drouhin, Beaune, Hospices de Beaune, Maurice-Drouhin, 1990
Discover their favorites in May 2018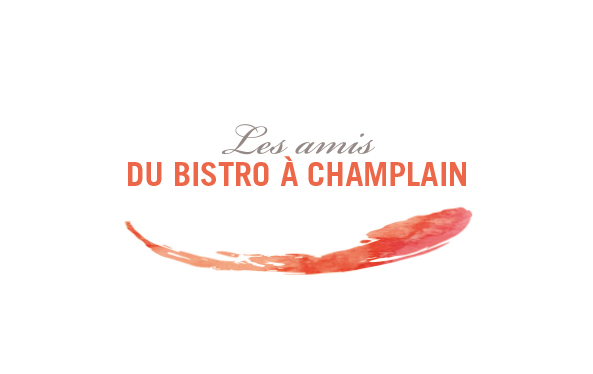 A select club where you can benefit from exclusive priviledges, from discounts on wine bottle purchases to invitations to our wine events.
Les amis du Bistro à Champlain get :
6 free Queylus wine tastings (Value of $102)
5 %  off any wine à la carte
10 % off on digestives and dessert wines
20 % on our wine events, in addition being able to book your place before everyone else
50 % off cellar rentals, including a sommelier's service to guide you in your bottle choices
Gift box
99 $ for life
For more information : 1 888 378-3735 poste 6038 or CDenry@Esterel.com.