The holidays are always a truly special time at Estérel Resort. You'll find a livelier and more joyful atmosphere throughout the site. That's why it makes us very happy to play Santa's elves as we deck out the resort and usher in this festive ambiance for our guests all through the holiday season. Here's what's not to be missed this year to fully experience the holiday ambiance at Estérel Resort. 
1. Discover our festive decorations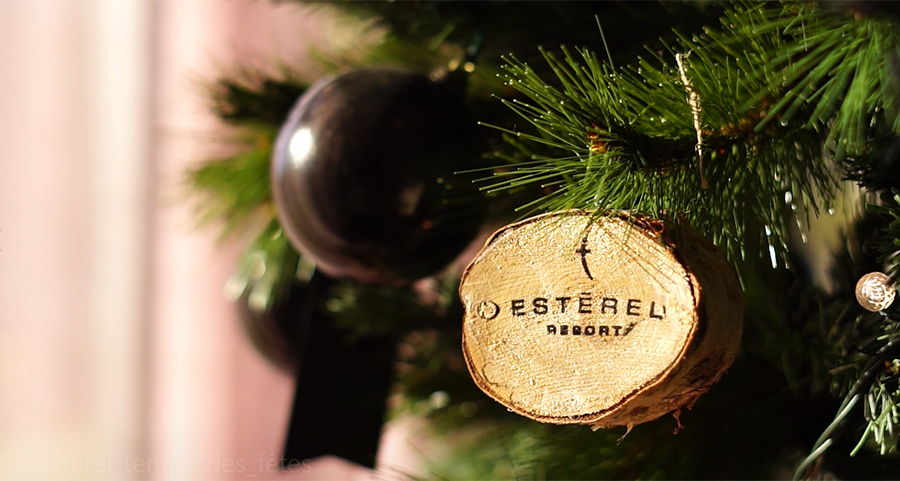 Let yourself be carried away by the holiday magic with our festive decorations here and there across the resort. From Christmas trees at the reception to fireplace mantels hung with Christmas stockings and wreaths, you'll find little surprises all around the site. Starting in November, you'll hear the holiday classics playing throughout the resort's hallways, and corporate groups will be able to enjoy some additional decorations in our 11 conference rooms. 
2. Enjoy an array of activities for young and old alike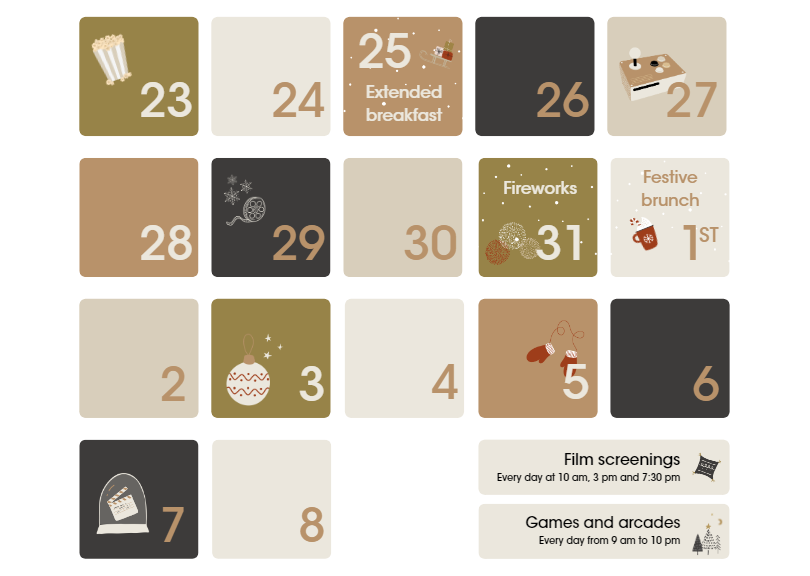 From December 23rd to January 8th, Estérel Resort comes alive and offers you a range of activities to put you in the holiday mood, no matter what your age. A visit to our Dupuis Room is an absolute must—everyone's favourite corner—with various self-serve games like table soccer, air hockey, arcades, ping pong, billiards and colouring stations. There's also an onsite cinema offering three viewings daily of the best Christmas movies along with delicious popcorn. Hot chocolate stations, outdoor barbecue, bonfires and musicians: just a few of the many activities awaiting you during the holidays at Estérel Resort. And don't miss the highlight of the festivities! We invite you to join us near the shore of Lake Dupuis or to sit comfortably on your balcony to admire together the fireworks that will mark the New Year's countdown on Saturday, December 31, 2022 at midnight. 
3. Treat yourself to our holiday dinners and brunches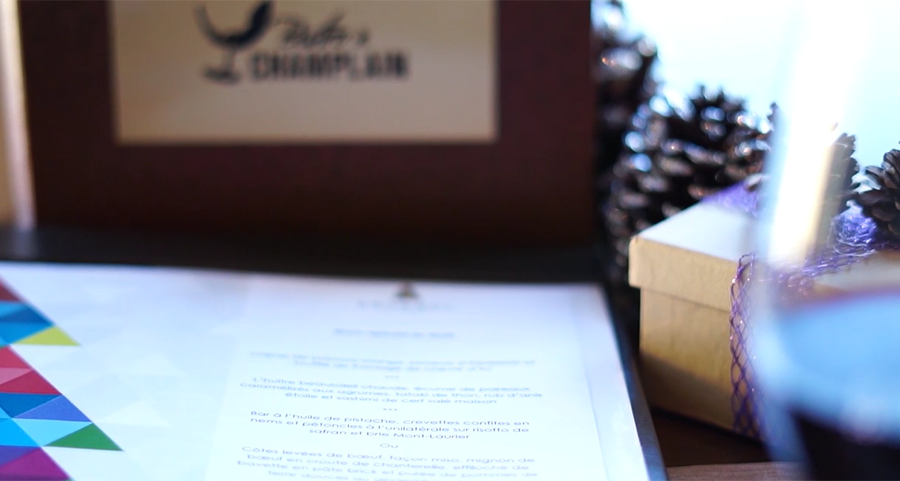 For the holidays, our chef and his team invite you to get into the Christmas spirit by treating your palate to the great classics of a Christmas Eve menu with an updated twist. On December 31st, join us and discover a chef's choice menu that is sure to please your taste buds. And you especially won't want to miss our scrumptious New Year's Day brunch—an unparalleled feast—on January 1st. 
4. Discover our winter packages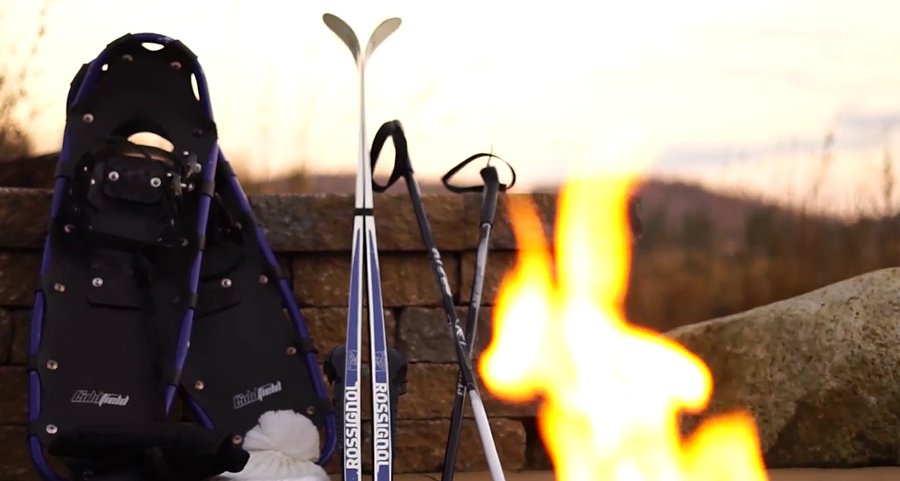 Come be enchanted by the magical decor of the Laurentians under a blanket of white thanks to our winter packages. Whether you're seeking an intimate, cocooning, gourmet or even active package, we have what you need. Depending on the weather, you can take advantage of our facilities or go explore the many kilometres of nearby trails for snowshoeing, cross-country skiing or ice-skating. 
Enjoy the holiday season at Estérel Resort!