An exceptional destination for a career!
Located on a dream site in the Laurentians, just an hour from Montreal, Estérel Resort is a unique resort including 200 rooms, three restaurants and one of the most famous wine cellars in Canada: the Bistro à Champlain collection.
The establishment is also a popular convention center known for its efficient and professional team and for its great spaces, most specifically the 12 meeting and banquet rooms.
Join a winning team in a breathtaking environment, and a workplace where staff members are at the very heart of the company's values!
Diversified jobs and opportunities for advancement
Restaurant – housekeeping – front desk – activity center – technical support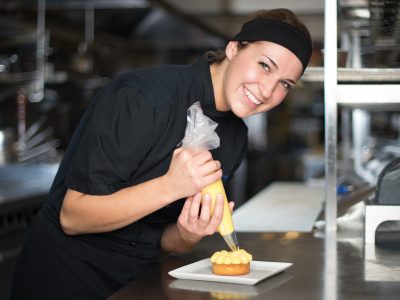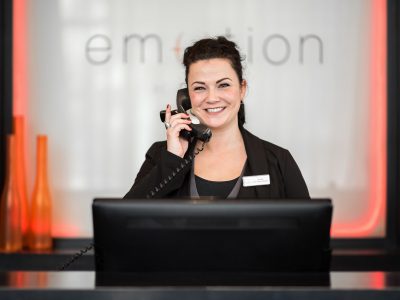 At Estérel Resort, career opportunities are real. Staff members who care about the success of the company and who stand out for their leadership will be noticed. Also, the advancement of our employees is important to us because we believe that a company grows stronger if its team feels supported and if strong ties are created over time.
There is a reason why we are the employer of choice in the region. Thanks to our high occupancy rate, we offer stable jobs year-round as well as favourable salary conditions coupled with fair benefits :
☛ Employer contribution to RRSP;
☛ Food services offered;
☛ Collective insurance including dental insurance*;
☛ Friends and family program (preferential rates on accommodation);
☛ Uniform provided.
*If applicable, according to the terms.
A culture of proximity, mutual aid, growth and exchange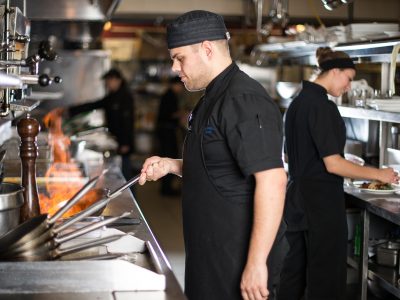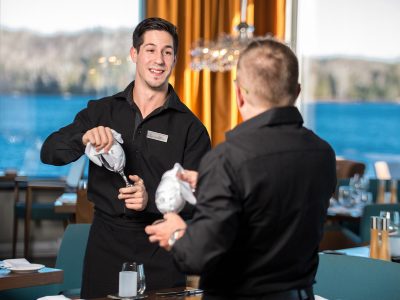 Estérel resort quickly understood the importance of helping one another: when we work together towards the same goal, which is customer satisfaction, we achieve the stellar success that we have today. Our management is also very dynamic, attentive to the needs of the employees and open to the ideas of the managers.
We work in a lively environment that is ever changing and quickly adapting, which is why it is very important to have unified teams.
« This job is right up my alley, constantly challenging! »
Souvanh
Maître d'hôtel
« I love being part of a structured and efficient team. We always know what to do! What's more? : we are on the opposite side of traffic! »
Valérie
Team leader, Housekeeping
« Getting outside my office and watching the view… absolutely beautiful! »
Anik
Customer service manager
« I love helping! Here, opportunities to help multiply! »
Bruno
Banquet employee
Ready to join our team?
Apply now !