Now available in our three restaurants!
Regular soup or Lactose-free

Spring mix, white balsamic dressing

---
Grilled endive and almond salad, Meaux mustard and maple syrup vinaigrette, with crispy tomatoes

Fresh spring roll creation

Gourmand spinach and arugula salad, with local goat cheese tempura

Baba Ganoush pizza with grilled vegetables and scented basil

Chick pea and eggplant brick, on a bed of spinach and asparagus, chive vinaigrette

---
Marie Jeannes' sweet tooth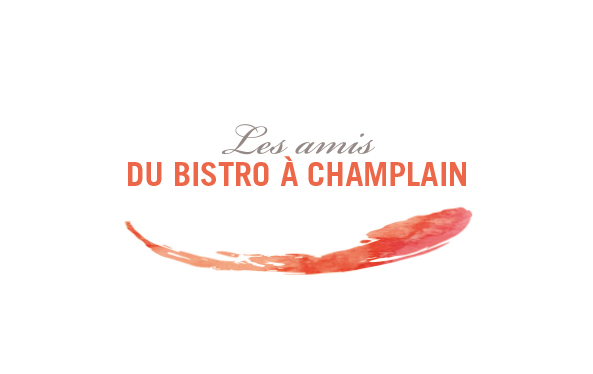 A select club where you can benefit from exclusive priviledges, from discounts on wine bottle purchases to invitations to our wine events.
Les amis du Bistro à Champlain get :
6 free Queylus wine tastings (Value of $102)
5 %  off any wine à la carte
10 % off on digestives and dessert wines
20 % on our wine events, in addition being able to book your place before everyone else
50 % off cellar rentals, including a sommelier's service to guide you in your bottle choices
Gift box
99 $ for life
For more information : 1 888 378-3735 poste 6038 or CDenry@Esterel.com.