With its bright conference rooms, 200 spacious suites with fireplaces, exceptional resort location, unparalleled dining experience and the expertise of its team, Esterel Resort is the perfect place to invite your colleagues to a remarkable business meeting.
Estérel Resort has eleven conference rooms that can accommodate from 10 to 320 people for banquets. Whether it is for a convention, a conference, a business meeting or a corporate event, your event promises to be a memorable one.
Plan your event with us today
Fill out the information request form and a member of our sales team will contact you to help you organize your event or business meeting.
Treat yourself to an event that meets your expectations. Estérel Resort makes every effort to ensure that your business meeting, reception or convention is memorable. From room rental to the organization of your group activities, our sales and coordination team offers you a turnkey event organization service in order to offer you an event that meets your needs.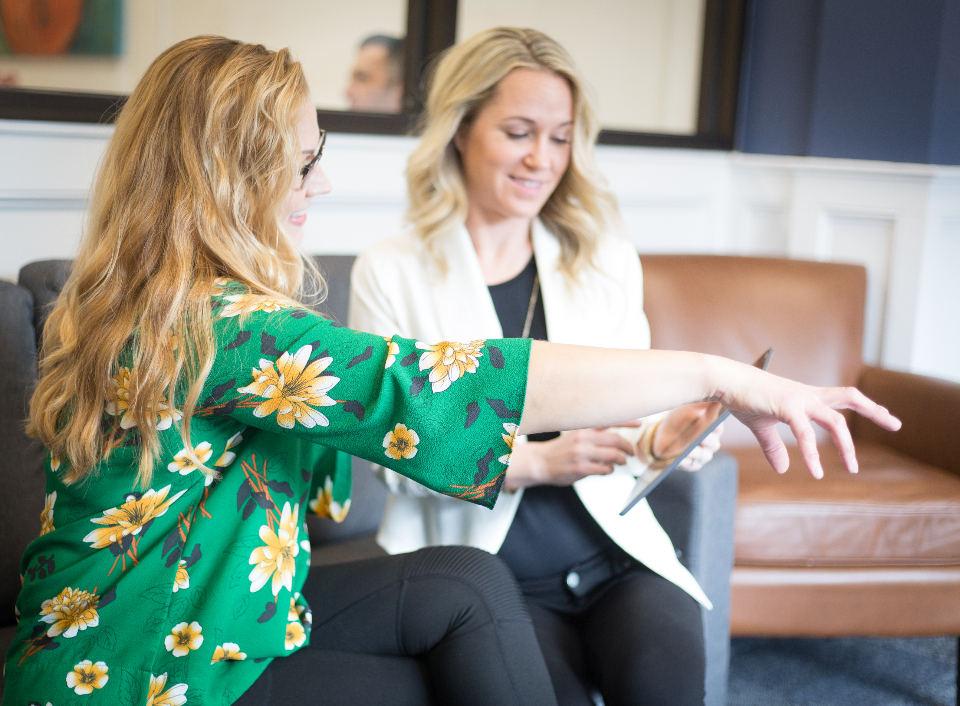 Our installations include :
Rent one of our twelve bright conference rooms that can accommodate up to 350 people. Four of them offer a breathtaking view of Lake Dupuis, an added value greatly appreciated by our business groups.
Morning, noon and evening, l'Estérel always sees to dazzle you
gastronomically. A wide range of culinary experiences are available to you, depending on your needs
and your budget.
Banquet meals, evenings at the ROK restaurant with hot stone grills
on a hot stone, wine tasting on the pontoon and in the
wine cellar, depending on the season, cocktail reception, tasting menu at the Bistro à Champlain, these are some examples of what we can offer you.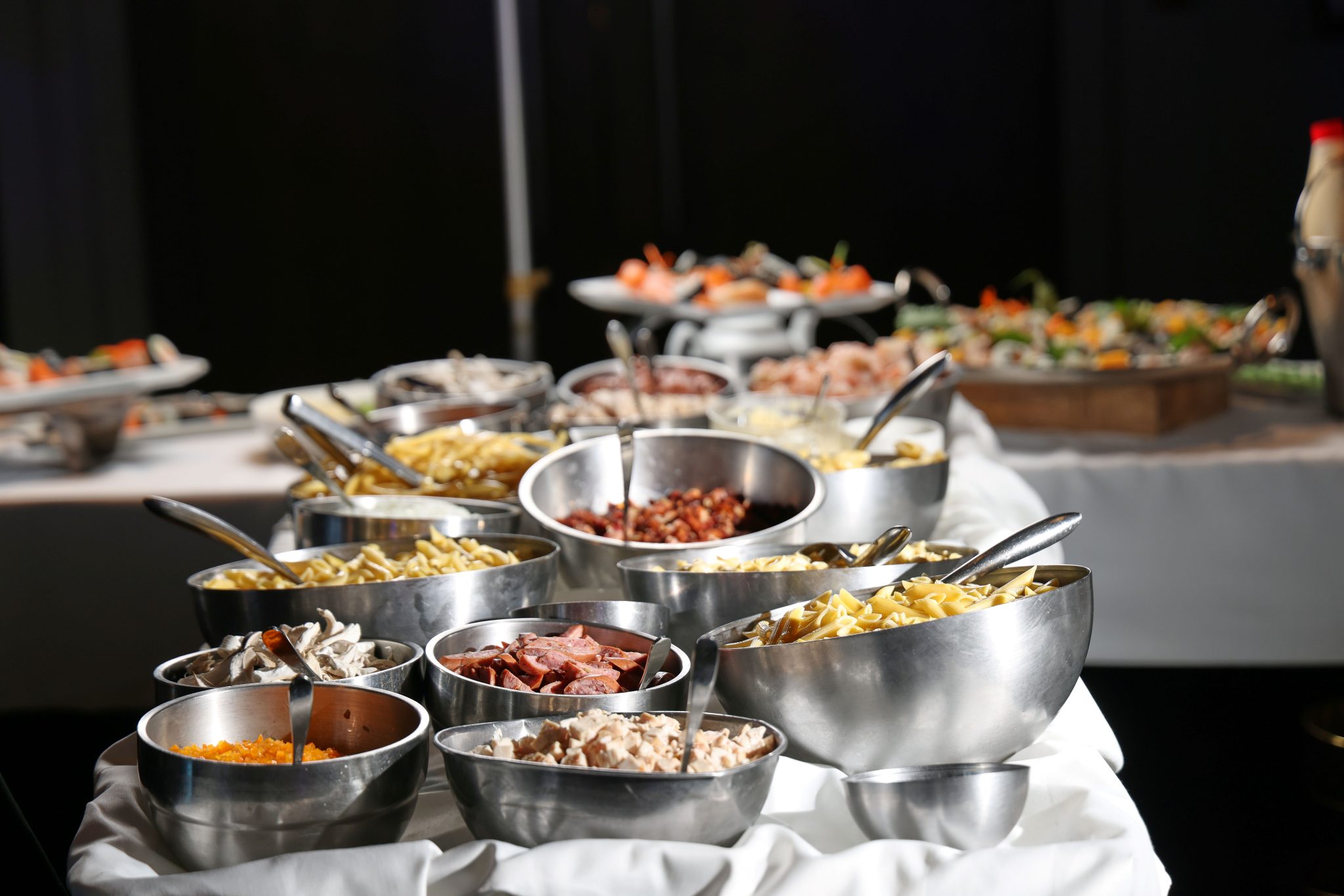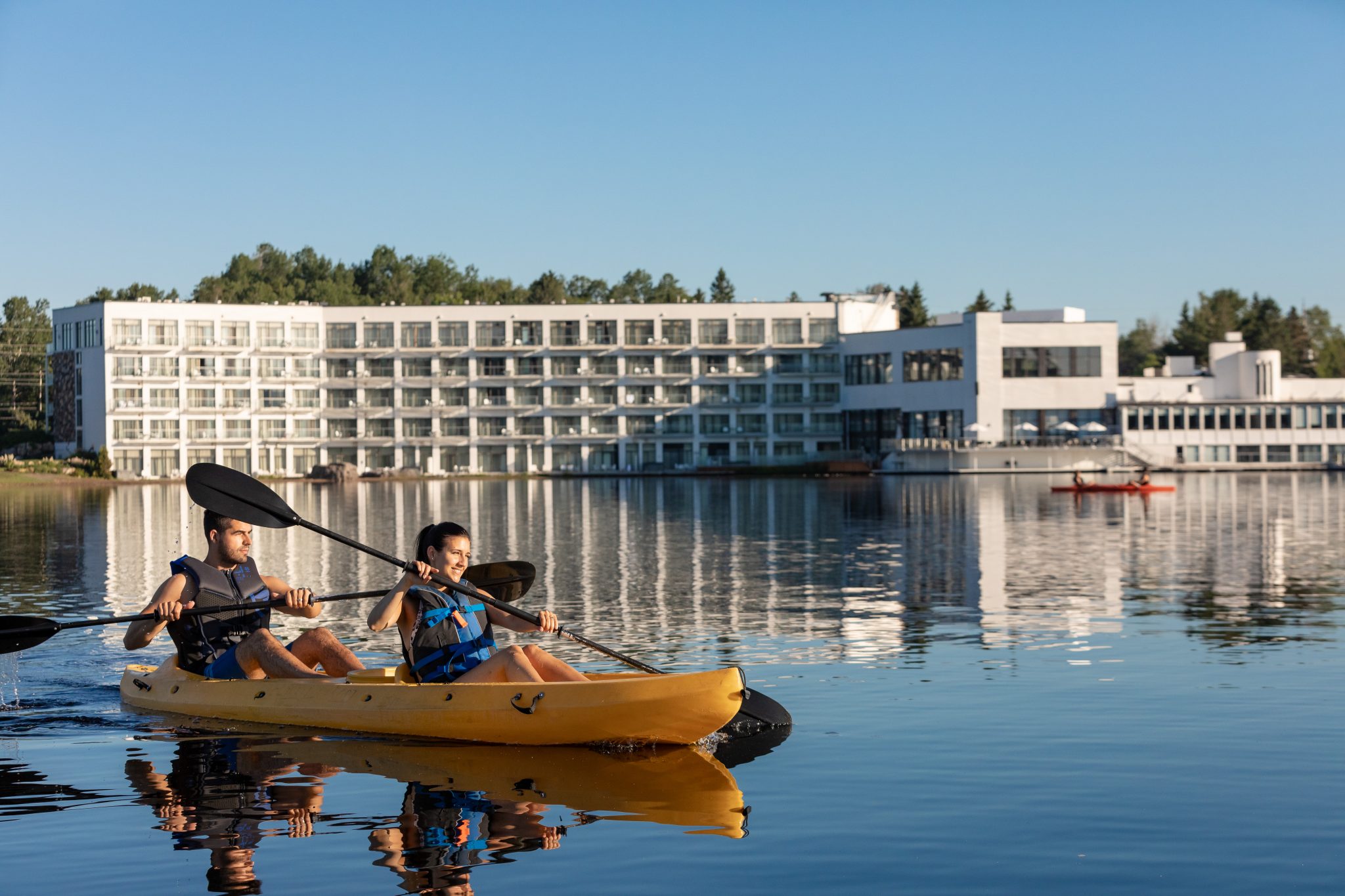 Located in the heart of the Laurentians and surrounded by three navigable lakes, close to several golf courses and a forest, Esterel Resort is your full-scale playground 365 days a year for your group activities. Here, summer and winter, your team will find a wide range of sports, aquatic, teambuilding and gastronomic activities that will meet your needs.
Corporate services presentation
We love reading your comments!
Firstly, I wanted to say a BIG Thank You for your help in coordinating this event with me. Without a doubt, this was by far our best Sales Conference! Celine and her team were so responsive, it honestly made my job so much easier. I am speechless, and this doesn't happen often. This won't be the last time you will hear from me. I am sure to bring the team back again!
From our arrival on September 16th to our departure on the 18th, you and your employees did so much to welcome us and to assure our comfort as guests. Everything was set to go and was done with so much ease. The weekend went by smoothly and on schedule, and all of our employees fell in love with your hotel, the rooms and the area. The food was delicious and had something for everyone, and despite the rainy weather on Saturday night, the conference room was warm and inviting for our dinner. Céline was very patient with all the demands and I really must send my apologies to her for having to listen to our employees attempt karaoke at the end of the evening. (Singers they are not!) I think this past weekend really was our best management meeting to date, and I have a hard road ahead for next year, to outdo the wonderful job your team did for us this past weekend.