Dear guests,


We are always happy to welcome you in one of our 200 suites with fireplaces and kitchenette, in order to offer you a stay at the height of your expectations, and this, with vigilance and the greatest care. Estérel Resort remains rigorous with regard to the sanitary measures instituted by the government and its COVID-19 VACCINATION PASSPORT.


Updating your passport before your stay is your responsibility. This passport will allow you to fully enjoy your stay at Estérel Resort. We invite you to download the VaxiCode application on your mobile device or have your QR codes always at hand. Please note that walk-in vaccination clinics are available throughout Quebec. To find out where the walk-in clinics are located, consult the list here.


It is certain that the vaccine remains a personal choice, but be aware that you will not be able to enjoy the full potential of your stay at Estérel Resort if you do not have the COVID-19 vaccination passport. In this case, we advise you to cancel your reservation as soon as possible. Otherwise, please read the restrictions that apply without a COVID-19 vaccination passport carefully.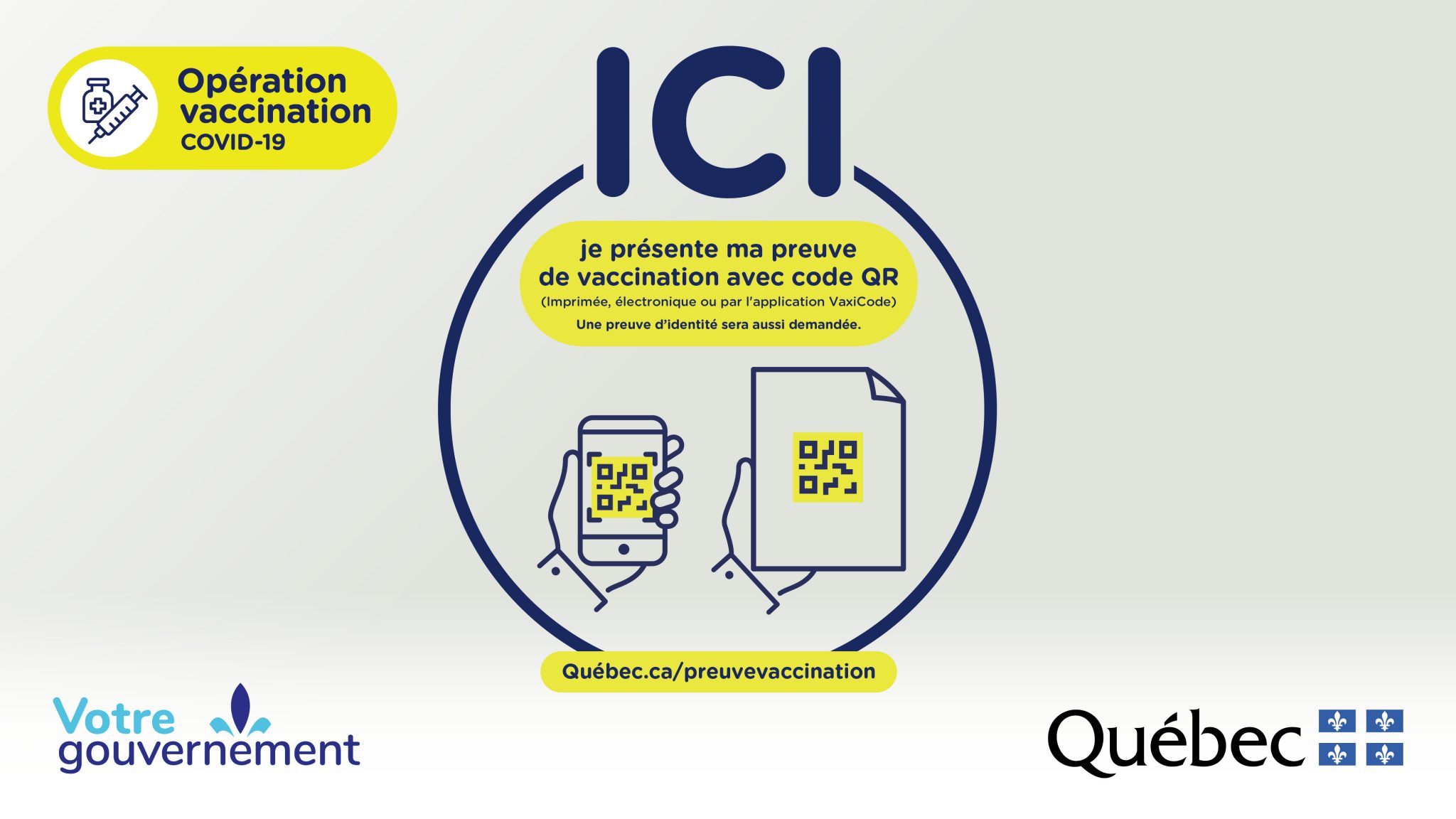 COVID-19 Vaccination Passport
This new vaccination passport is an official and free tool that proves that a person is adequately protected against COVID-19. Vaccinated people will be able to access certain nonessential venues and activities, including high-risk venues with a limited number of people (gyms, team sports, bars, restaurants, etc.) as well as low-risk venues with a larger number of people (arts and entertainment, festivals and major events, sports games, etc.).
How does it work?
The COVID-19 vaccination passport indicates, based on the information in your proof of vaccination, whether or not you are adequately protected against COVID-19. If you are, when you scan your booklet, the green "Adequately protected" mention will appear. If not, you will see "Not adequately protected" in red.
Is proof of immunization and vaccination passport the same thing?
The electronic proof of vaccination is a PDF document that downloads from your computer or mobile device. It contains your personal information, the name of the vaccine you received, the result of your first positive test for COVID-19, whether you received a dose of the vaccine at least 21 days after the test, and a QR code that contains this information. The vaccination passport, on the other hand, is a tool that will interpret the information in your proof of vaccination to determine your COVID-19 protection status. No personal information will be revealed. For more information about the COVID-19 vaccine passport, please visit this page.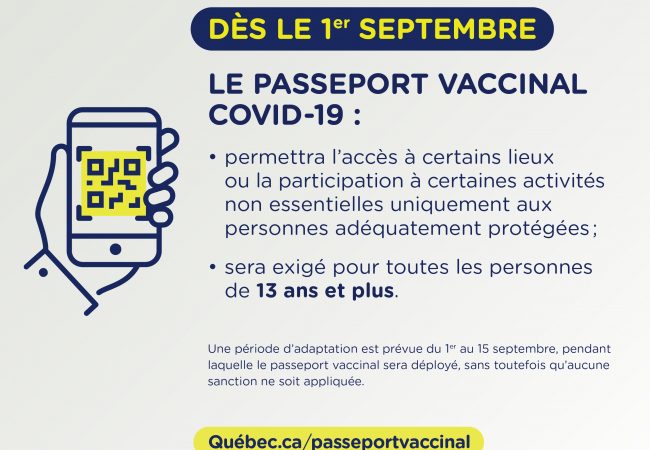 What about children?
Children under the age of 13 will be able to access all of our facilities, as the vaccination passport only affects those who are eligible to be vaccinated, which excludes children under the age of 13.
The COVID-19 Vaccination Passport at Estérel Resort
As in times of a pandemic, our facility takes every measure to ensure the safety and well-being of our guests. A current vaccination record (showing the two doses of the vaccine administered) will be required for access to some of our facilities. From now on, all guests wishing to enjoy our restaurants, among others, will be asked to present their COVID-19 vaccination passport.
| Installation/service | With passeport | Without passeport |
| --- | --- | --- |
| Lodging | | |
| Chais58 Restaurant  | | |
| ROK Restaurant  | | |
| Breakfast Buffet | | |
| Room Service | | |
| Take Out Meals | | |
| Wine Cellar | | |
| Nordic Baths (Lido thermal) | | |
| Gym | | |
| Saunas | | |
| Amerispa Health and Beauty Center | | |
Our team remains at your disposal in these exceptional circumstances and we would like to thank you warmly for the support you show us every day. To modify or cancel a reservation, you can do so at any time up to 48 hours before your arrival. Your deposit will be refunded within 15 business days of your cancellation. If you have any questions or need additional information, you can reach us at 1-888-378-3735 or by filling out the following form.
GENERAL SAFETY GUIDELINES

GENERAL MEASURES AT THE FRONT DESK
Please note that the suite is only guaranteed from 4:00 p.m., on the day of your arrival. However, you will be able to access the site before that to enjoy the facilities, thanks to a wristband that will be given to you at the reception.
Temperature taking and hand washing are mandatory for all staff, suppliers, and guests. Also, for your greater security, we have installed protective acrylic walls at the reception and the keys to your suite will be for single-use only.
Payment by credit or debit card will be preferred and identification will be required at check-in.
Please note that for security reasons, only guests who have reserved a suite will have access to the site and all services.
PROTECTION FOR ALL OUR GUESTS
After validation of the health status, each guest will be given a bracelet to wear at all times. This measure allows us to restrict access to the resort to non-residents and to ensure the protection of our guests on our site.
You will only receive your wristbands upon arrival at the resort, which means that you will not be able to receive other guests.
As such, only the number of guests declared at the time of booking will be allowed access to the suite and resort. Therefore, unannounced visits are not permitted.


According to Public Health recommendations, all guests must wear masks when traveling within the resort.
Delineation of waiting areas
Waiting areas are defined at all points of service in the resort, including the front desk, restaurants, and wine cellar, and the thermal Lido.

Please respect the social distance of 1 m at all times when moving around and in the various waiting areas. In certain strategic locations, posters and signs on the ground have been installed to facilitate movement and to remind you of the rules in effect.
It is imperative to disinfect your hands upon entering and leaving the resort. Disinfecting stations, with hydro-alcoholic gel dispensers, are also installed at each of our reception areas, at the main service points, and in appropriate locations throughout the resort.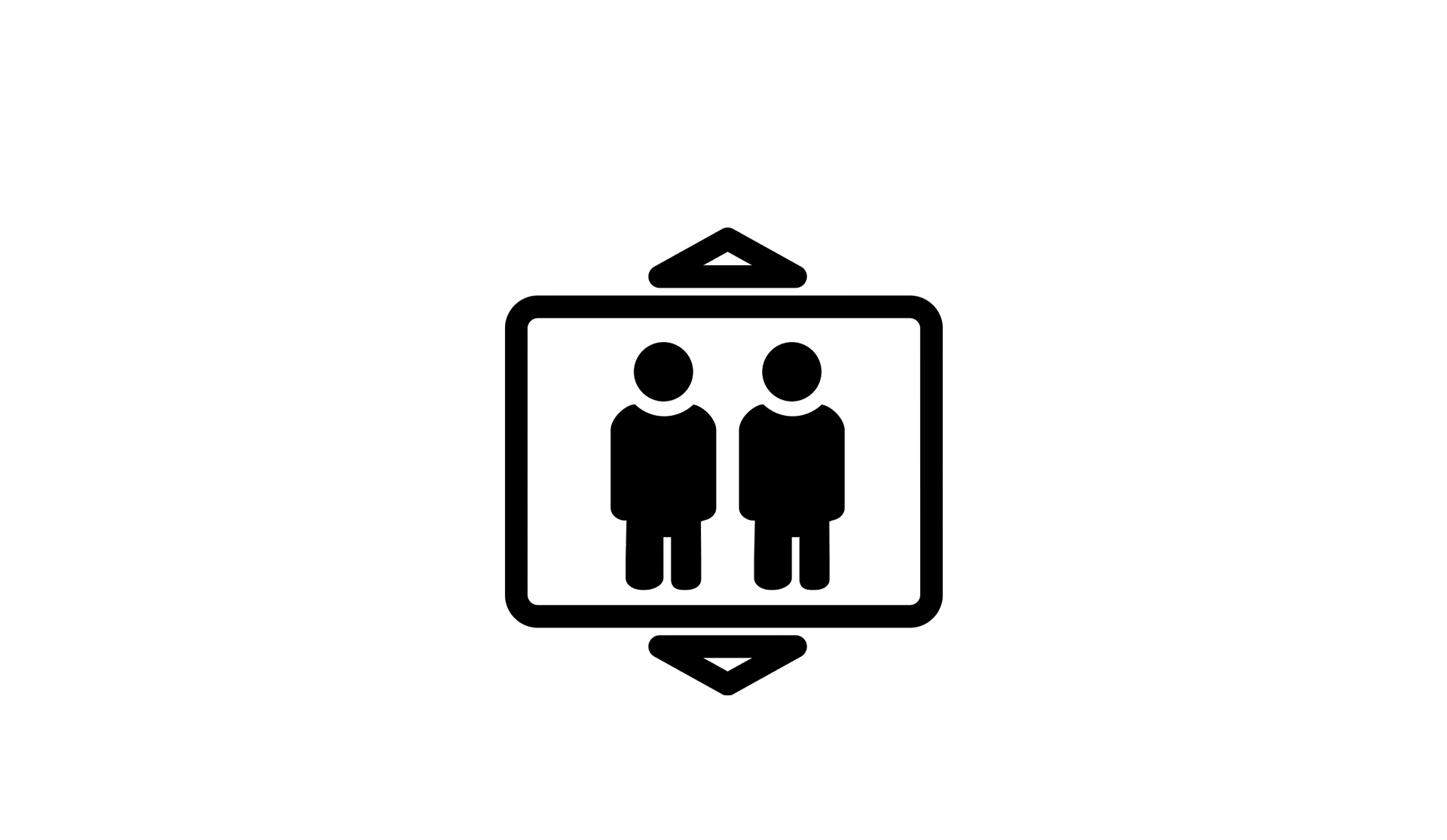 ARE YOU STAYING ON THE FLOOR?
Elevators must be used on a rotating basis and occupants must stay in the same suite. A sanitizing station is also installed in the elevators. Please be patient or use the stairs.
VACCINATION PASSPORT REQUIREMENT
We remind you that our restaurants are only accessible to people with a current vaccination passport. For the others, you can always order from the brand new
Ready to Go menu
, following the schedule.


Our wine cellar
is open again, as of May 31, 2021. A wine and cheese tasting is offered, upon a reservation, to holders of the vaccine passport.
Some of our services and facilities are temporarily closed: Lido bar, barbecue, saunas, boutique, and gym.
However, our activity centre, pools and whirlpools remain open.
For operational reasons, towels and bathrobes will be provided according to availability.
It is also possible to reserve our suites with a private spa. Therapeutic massage therapy at Amérispa is always available.


The use of credit and debit cards will be preferred for payments.
Your bill will be sent to you by email, without having to go through the reception. You will be able to give your card/room key in a box provided for express departures.

Our Promise of Flexibility
Our team understands your concerns about your stay. At Esterel Resort, we care about our guests, which is why we want to offer you flexibility and comfort. If you have a reservation and wish to change or cancel it, you may do so at any time up to 48 hours prior to your arrival. Your deposit will be refunded within 15 days of your cancellation.
At Esterel Resort, you'll enjoy the wide-open spaces, incredible outdoor activities, and exciting adventures of our two beaches, three navigable lakes, forest, and nature.
Esterel Resort and the Laurentian region are full of activities to do on your own, with your family, or with your loved ones. We look forward to seeing you and creating exceptional moments together!