Estérel Resort 2020-2021
Go about your business
As life slowly returns to normal, we are all aware of the toll the COVID-19 pandemic has taken. Since we cannot—and do not wish to—go back to the way things were, we choose instead to look forward and evolve.
At Estérel Resort in the beautiful Laurentians, corporate meetings and events are here to stay, which is why we are making every effort to reshape them. For your safety. For your peace of mind. For your business development.
Here are the new COVID-19 guidelines for business tourism:
Assemblies, meetings, congresses or others
Attendance of up to 250 people seated per room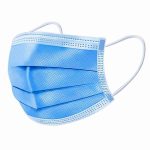 Mask
Required to be worn when moving around the facility
Removal of the mask once seated provided the person remains silent or speaks in a low voice
Face shield not recommended. Prefer a procedural mask.
Physical separation/room configuration – 1 m in common areas and waiting areas (mask required)
Contact a member of our team!
For the organization of your corporate event or business meeting, we invite you to contact a member of our sales team by phone at 1 888 378-3735 or
State-of-the-art
Conference rooms
In order to prioritize safety and physical distancing, we have equipped our rooms with audiovisual solutions that will facilitate communication during your meetings.
See all our meeting rooms
Safe & individual
Coffee breaks
We bring the break to you! We've come up with the idea of providing individually-portioned snacks to limit your team's movement and the contact from all sides that often occurs at break time. This way, everyone stays in their seat and the risk of spreading the virus is minimized.
Safe & controlled
Living spaces
People who are not staying at the resort are not permitted within the hotel
Our suites are rigorously cleaned and inspected to make sure they are safe.
Signage and other visual cues in place to control movement on-site
Plexiglas panels have been installed all over the resort to ensure safe interactions
Our employees wear a face covering at all times as they move about the resort.
Learn more about all the measures we have put in place »
A redesigned service
Our famous buffets
If you have previously visited Estérel Resort, you know that we have always favoured buffet-style meals, particularly for breakfast, because they accommodate everyone and are always a hit. Of course, we have had to re-imagine the way they work. Good news—we still offer buffets, but they will now be served by our staff!
The beauty, with the Laurentians, is that there is enough space to do activities and distance yourself, at will!
At Estérel Resort, we have plenty of land to organize any teambuilding or relaxation activity that will be in accordance with the application of any safety measures.
On the go
Meal alternatives
Due to the necessity of maintaining distance among our guests and our service staff, there are now fewer tables in our three restaurants. However, as the situation evolves, we will continue to come up with meal solutions based on current best practices to make everyone's lives easier.
For example, this summer, The Lido Bar located in the Lido Thermal facilities is offering a great variety of fresh, delicious meals to eat on the go or bring back to your suite. Stellar-quality food is a priority at Estérel Resort, and despite everything, we will continue to create even more delicious food for your enjoyment.
A devoted team
Personalized solutions
At Estérel Resort, our teams are all working hard to provide you with a safe environment, nurture the relationship we have with our guests, and ultimately get back to some semblance of normal. We need to find ways to come together again, which will require a great deal of imagination and creativity.
To that end, our sales team is ready to help you plan your next corporate event. We are convinced that by working together, we will find personalized solutions for you to be able to hold meetings and develop your business.
This year, go about your business at Estérel Resort in the Laurentians.
---
Read testimonials from satisfied guests
Hereby we would like to thank you for your welcome at our meeting last July. People felt safe with your new measures related to COVID-19. The microphones on the tables facilitated exchanges between the participants despite the 2-meter distance and the view from the Fridolin room is spectacular. The comfort of the suites and the balconies were particularly appreciated and the gastronomic offer is always there.
It is a pleasure to work with such a professional and dedicated team as yours. We thank you for contributing to the success of our events and please accept the expression of our best feelings.
Matthew Fortin, President Local 711 - Steel Trades
Nous n'avons eu que des éloges sur le choix de notre séjour. Tout était parfait, incluant la température. Et que dire de vos Maîtres d'hôtel, de vrais professionnels à l'écoute de nos besoins. Vraiment chapeau à toute votre belle équipe. Nos employés sont repartis avec la tête pleine de souvenirs.
Saulina Oliveira, Kaeser Compresseurs Canada Inc
Je tiens à vous dire à quel point le service est exceptionnel. J'ai plusieurs personnes de mon équipe qui me l'ont même mentionné, ce qui n'est pas souvent le cas. De plus, comme j'organise cette réunion à tous les 2.5 mois à travers le Canada depuis environ 3 ans, je peux vous dire que vous êtes tout en haut dans le niveau d'expérience client que nous avons eu. Autant de votre part que de la part des gens à la réception, les maîtres d'hôtel, les serveurs aux restaurants dont Edgar, votre portier, les gens qui s'occupent de notre service dans la salle de réunion, la demoiselle que j'ai croisé ce matin qui venait faire le ménage de ma chambre 1108 ainsi que Tommy, le technicien de Duoson. J'ai demandé tout plein de petites choses depuis ce matin et jamais je n'ai eu l'impression de déranger. Tous les gens sont extrêmement professionnels, serviables et souriants.
Sara Leblanc, Administratrice de haute direction